I Want To...
Call or Click 24/7
for the information you need about City Services.
Check out our interactive map to see the work being done in your area.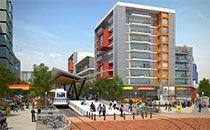 We're creating a world-class, family-oriented sustainable community development in the heart of Edmonton.
104 Avenue between 102-104 Street has been reduced to one lane in each direction.
Popular Topics
Our online panel has grown to over 1,700 Edmontonians who provide input on a range of topics each month, including bike lanes, infill, taxis, photo radar, parking bans, and now, the 2015 Budget.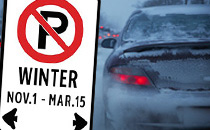 Wards 1 and 9 will be part of a Winter Parking Ban Pilot.
The City is working to reduce and prevent graffiti to promote safer and cleaner communities.
ETS Trip Planning
ETS Trip Planner