I Want To...
Call or Click 24/7
for the information you need about City Services.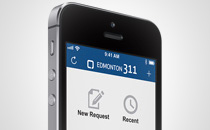 Connect with the City. Use the Edmonton 311 App.
Report minor crime online ​instead of going to a police station or calling police.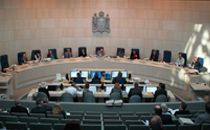 Find information about your elected officials and your municipal government.
Popular Topics
Try something new for fun and fitness. Try drop-in programs like Zumba, pilates or yoga, or activities like swimming, weight training or badminton.
The City monitors and updates weekly mosquito activity during the mosquito season.
The City is working to reduce and prevent graffiti to promote safer and cleaner communities.
ETS Trip Planning
ETS Trip Planner