I Want To...
Call or Click 24/7
for the information you need about City Services.
104 Avenue between 102-104 Street will be reduced to one lane in each direction starting Monday October 20 for two months.
Join the new online community where the city can ask, and you can give the answers.
The City has begun an annexation process to acquire land south of its boundary.
Popular Topics
Canada Women's National Team returns to Edmonton for a marquee match-up against reigning FIFA Women's World Cup Champions Japan at Commonwealth Stadium on Saturday October 25 (kick-off 2pm).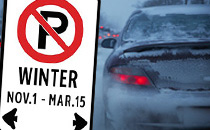 Wards 1 and 9 will be part of a Winter Parking Ban Pilot.
Find your Fit at City of Edmonton Rec Centres. Over 300 drop-in classes to fit you!
ETS Trip Planning
ETS Trip Planner